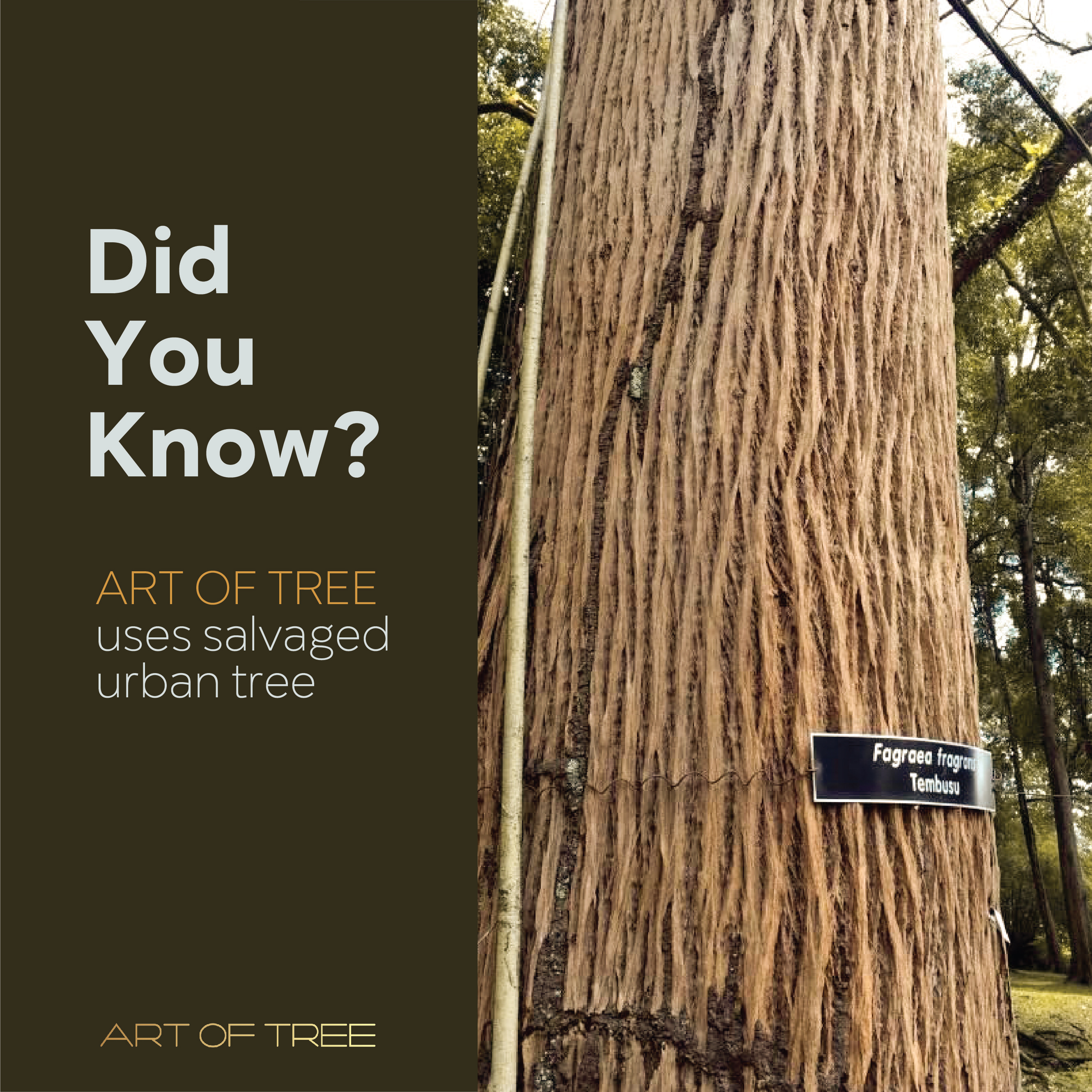 Art of Tree upcycles salvaged urban trees into artistic solid wood furniture.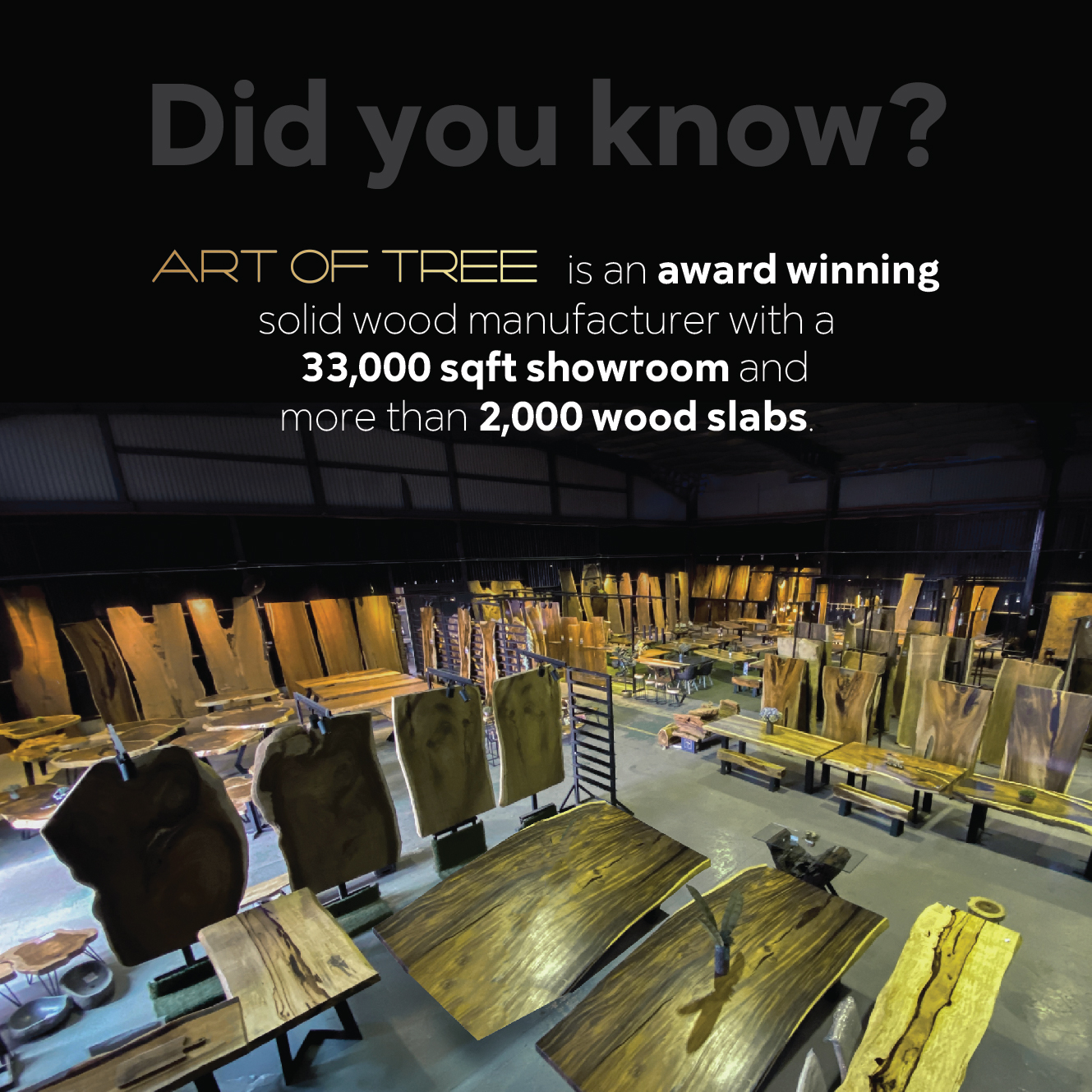 Art of Tree is an award winning solid wood manufacturer with a 33,000 sqft showroom and more than 2,000 wood slabs to choose from.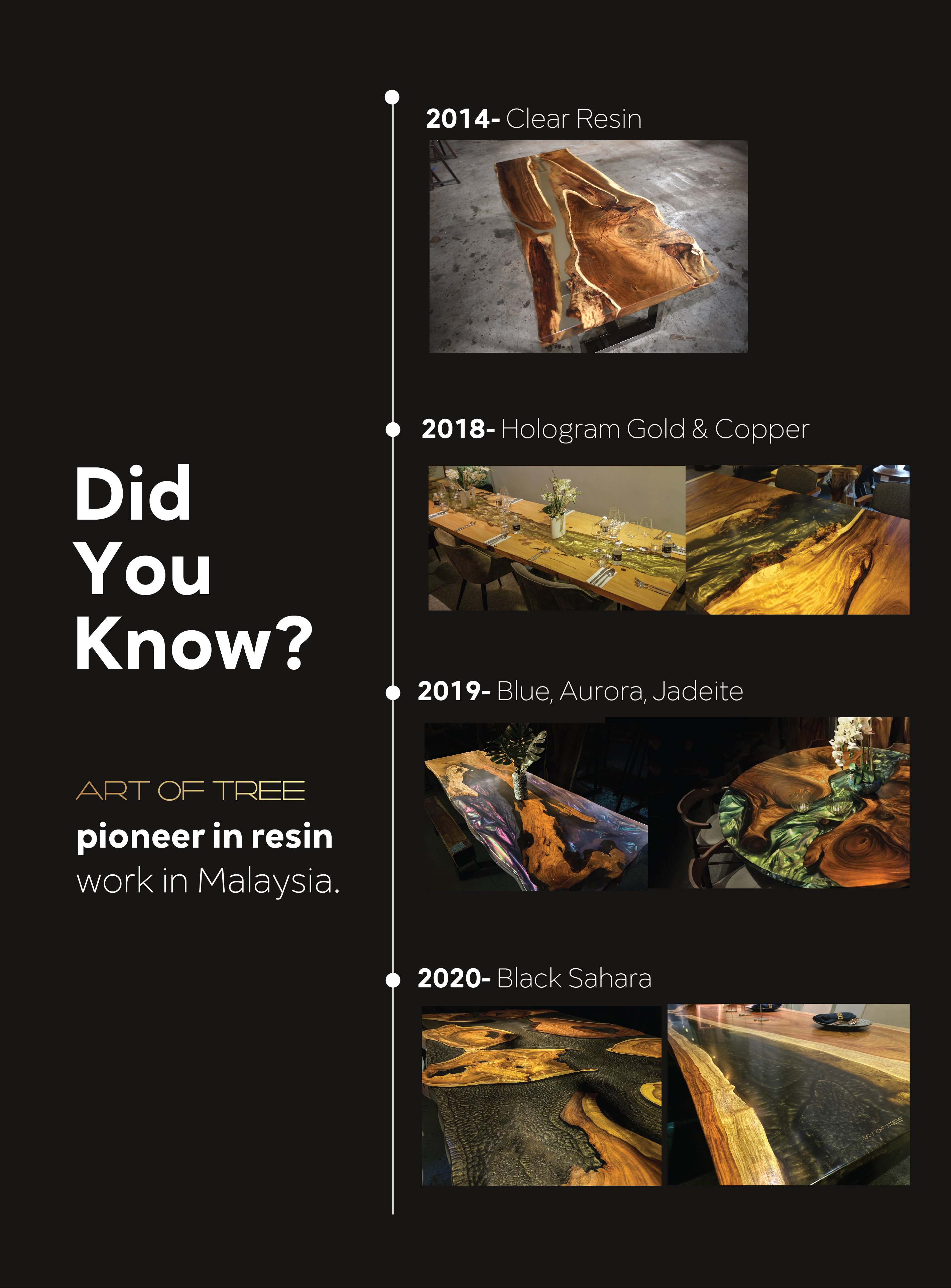 Art of Tree pioneer in resin work in Malaysia since 2014.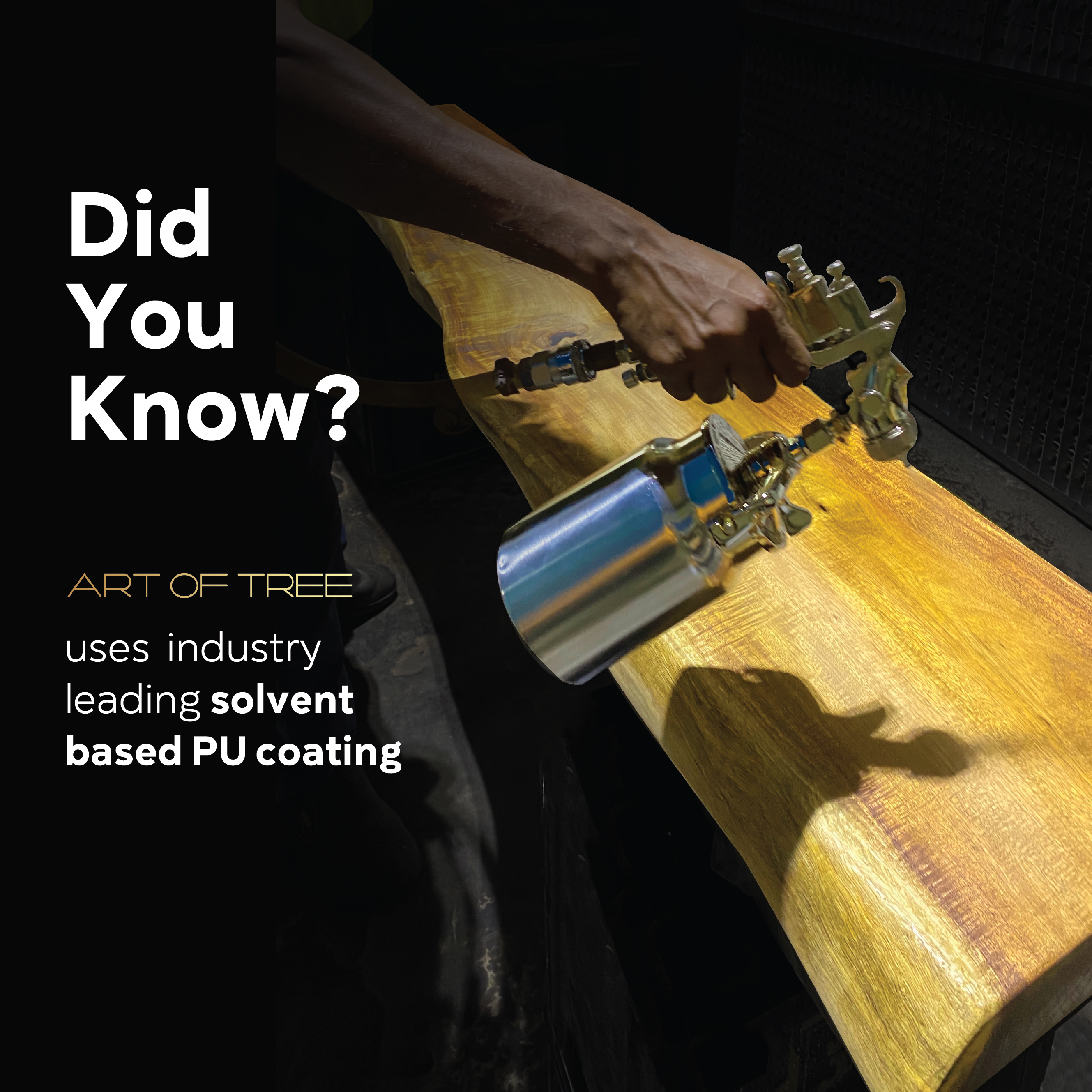 Art of Tree uses industry leading solvent based PU coating which is one of the hardest types of coating. We chose this over oil, wax and water based PU for its durability, hardness and the aesthetic enhancement effect it has on the wood.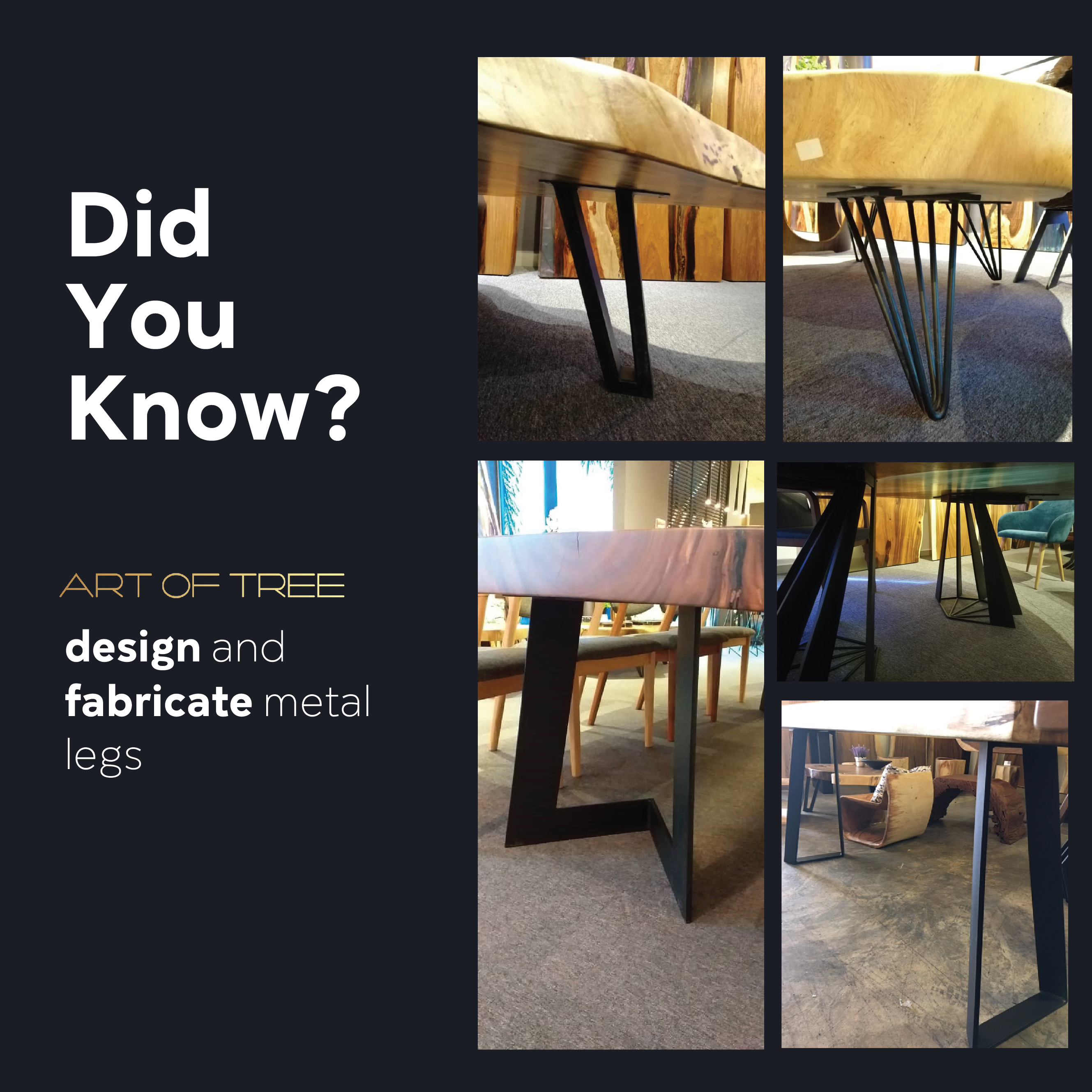 Art of Tree design and fabricate metal legs to complement our tables. We use 12mm solid steel to enhance durability, strength and sturdiness.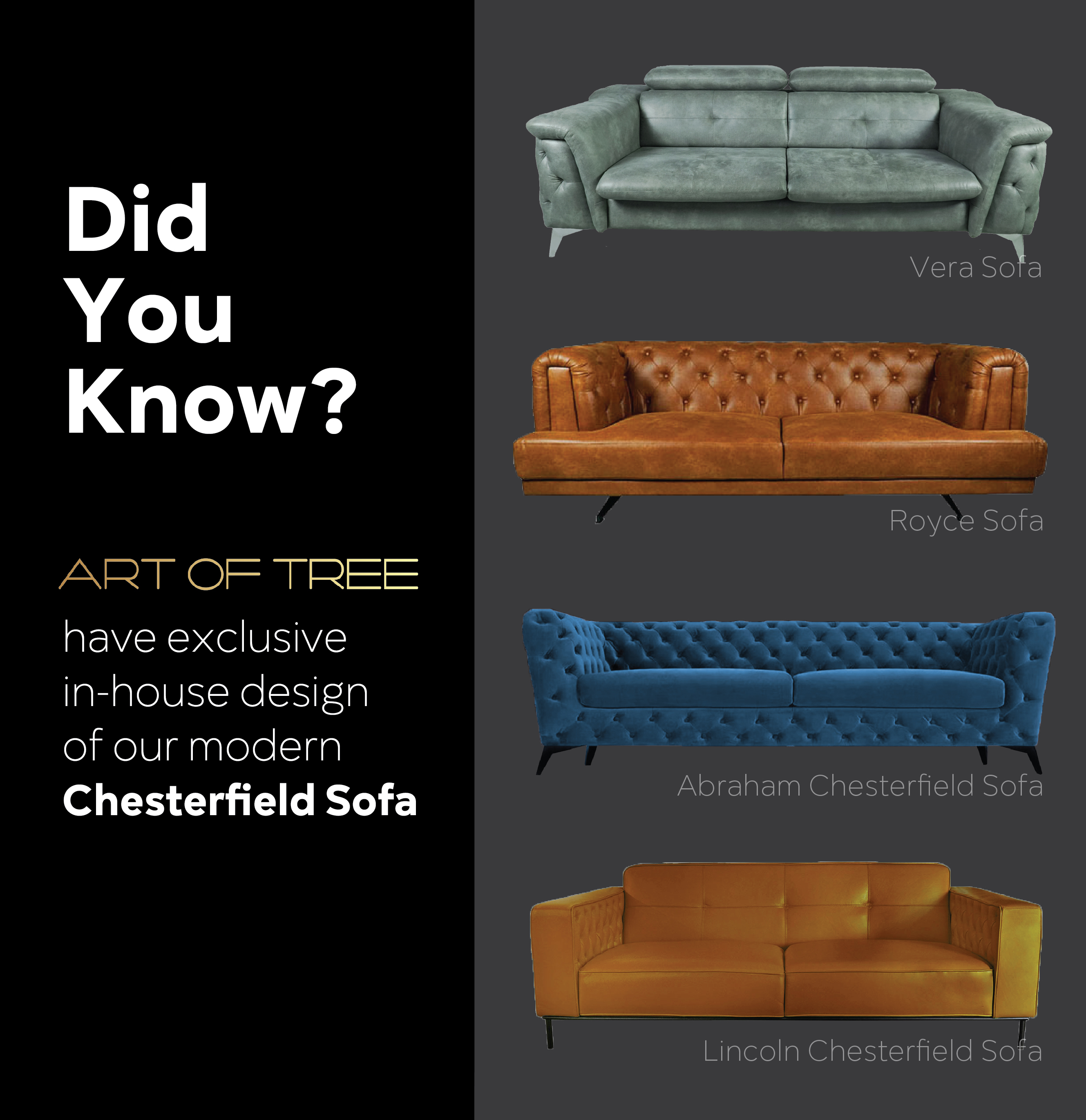 Art of Tree offers modern Chesterfield sofa designed in-house exclusively.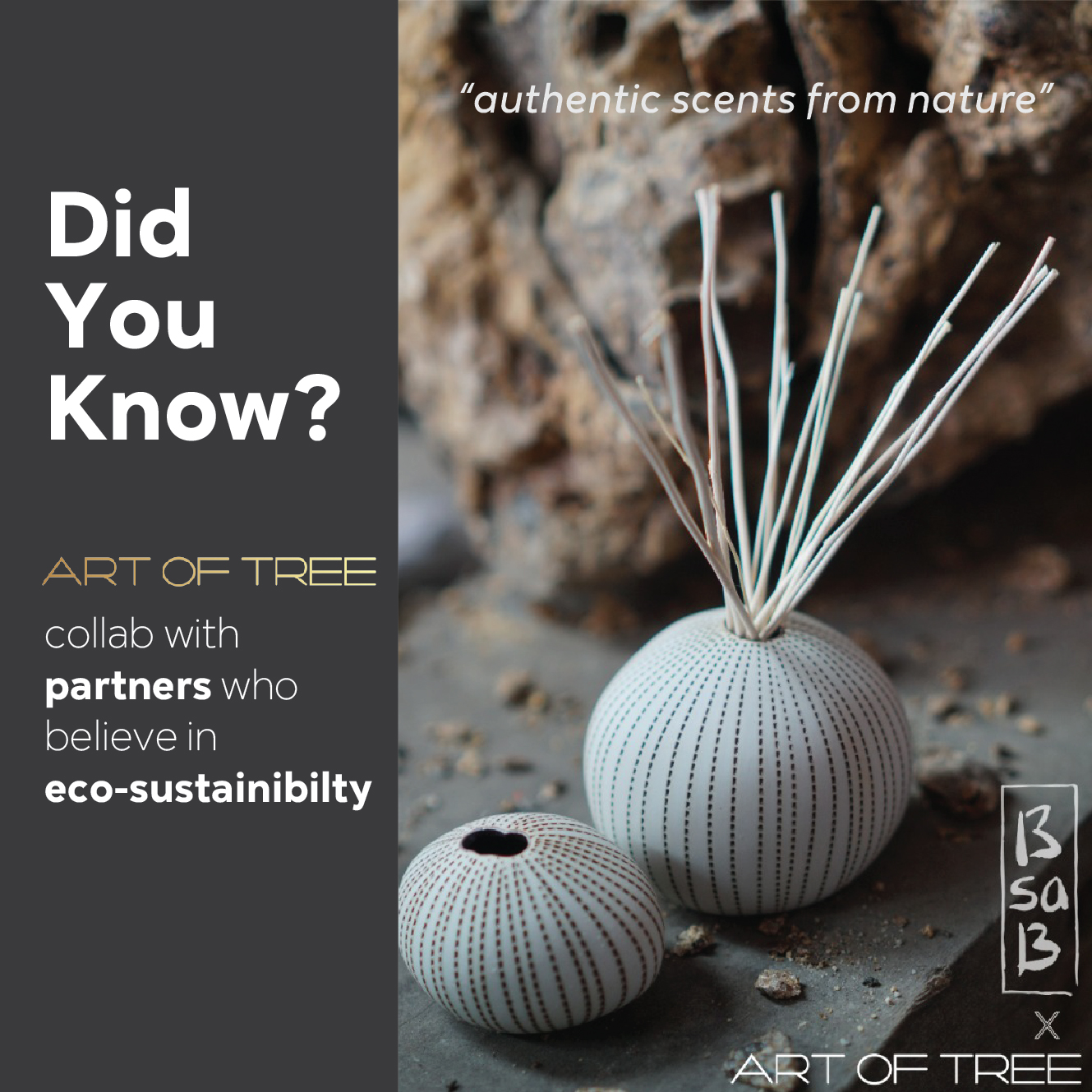 Art of Tree had a collaboration with one of the top-notch home fragrance makers based in Singapore. Our products are eco-friendly, made from recycled and natural materials.