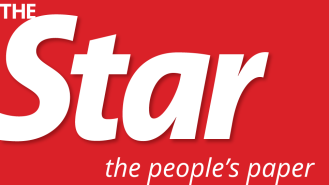 Art of Salvation
One company is starting the trend of turning discarded timber into artistic, functional furniture.
JUST three years ago, Jeffrey Yang started his business of converting salvaged timber into furniture pieces in Kampung Baru Subang, Shah Alam.
Today, his work has garnered attention both locally and abroad for being creative and kind to nature.
One of the designs, the River Symphony dining table, won the Innovative Product Award at a recent home design and interior exhibition.
Entrepreneur Insight magazine named Yang one of its 100 Most Influential Young Entrepreneurs 2017 while his company, Art of Tree, is one of the recipients of the SME100 Award 2017 organised by SME Magazine.
"Through our work, we want to create a paradigm shift. Hard wood is considered exotic but we want to move it from being exotic to artistic and design-centric," says Yang, creative director, when met for an interview recently.
The award-winning River Symphony is inspired by another piece called River Table by American woodworker Greg Pearson, a well-received design that features a blue piece of glass running through the table.
River Symphony utilizes resin instead of glass in a similar manner, resulting in a strong fusion between the wood and resin.
"By using resin, we are able to capture the essence of the imperfections in the wood and turn them into masterpiece," explains Yang.
The company first started incorporating clear resin into its design about two years ago.
"Resin is a very stable material. It can freeze the inner parts of the tree. For example, if there are tree barks or roots within, they will be captured and preserved and we can see the wood's natural beauty," he says.
"With salvaged trees, the supply is inconsistent and sometimes, we do not get large pieces. For a dining table, we need a tree part with a diameter of at least 1m and above. In the River Symphony design, we used a smaller tree with a diameter of about one and a half feet (0.45m), styled and cut it, before we put the pieces back together again using the resin to make a 1m-wide table," explains Yang.
"We named it the River Symphony because if you look at it from the top, it looks like a river and land topography," he says, adding that the table features a powder-coated steel base.
The company's work of repurposing salvaged trees also got the attention of the Forest Research Institute Malaysia (FRIM), which contacted Art of Tree few months back to discuss collaboration possibilities.
In FRIM, there are around 200 trees marked for removal due to termite infestation or having been struck by lightning. The tree species include tembusu, acacia, cengal and jelutong
"Some of these trees will have cavities inside. Traditionally, they would be sold to timber buyers but due to the imperfections, they will not have much value. When FRIM saw what we could do to these types of wood, it triggered their interest and they invited us for a discussion on how to salvage their trees," says Yang.
Art of Tree also works closely with sawmills to source wood.
"These trees are from the urban areas and chopped down due to safety reasons, soil erosion, termite infestation, development, or after being struck by lightning. Traditionally, these trees are discarded and incinerated, which leaves behind a hefty carbon footprint. So now we are working with sawmills that obtain the tree parts from town councils and cut them up into slabs. We procure the slabs from sawmills and turn them into works of art."
Business partner Joey Woo, who is also Yang's wife, says they fully support the trend of using salvaged trees to make furniture.
"What we hope is that more furniture manufacturers will consider salvaged trees first before chopping down trees or importing timber. When (eco-conscious) customers choose timber furniture, they love it but are hesitant to buy because they think we are cutting down trees or the wood is derived from illegal logging.
"We have to change customers' mindsets by creating more awareness about salvaged timber and conservation," says Woo, adding that many people also seem to mistakenly think imported timber is of better quality than local wood.
"In the future, we plan to use part of the proceeds from our sales to participate in forest rehabilitation projects, to make it a full circle."
DECEMBER 6, 2017
By WONG LI ZA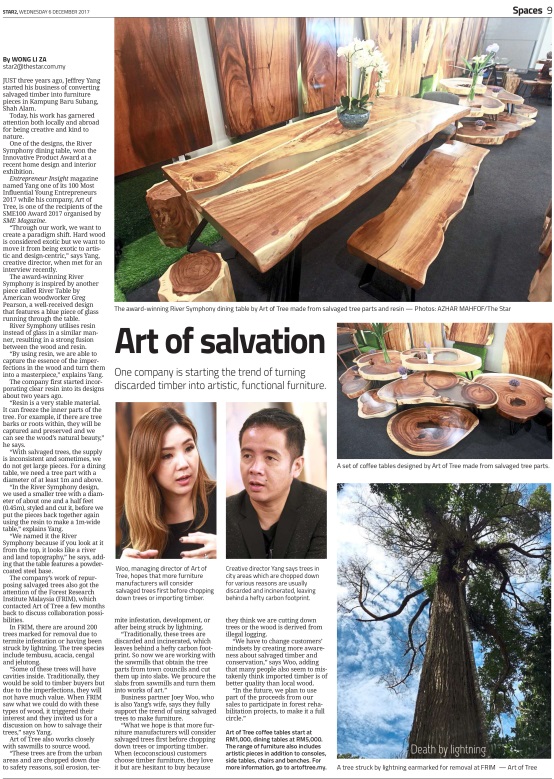 ---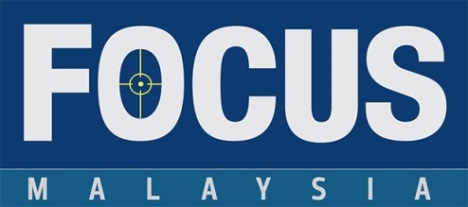 Making a mark
The end of Woo's sabbatical is coming up soon and she expresses that she has no plans to return to her former job. She has bigger dreams for AOT and goes on to explain that there is more to what they do as they want to give back to the community.
"Most of our customers know that we work with salvaged wood, and for those who don't, there's a happy look on their faces when they find out. We want to raise awareness about salvaged wood being aesthetically pleasing. We bring to light the fact that there is another option besides cutting down trees. Perhaps this will help curb illegal logging as well," she muses.
They are talking to the Forest Research Institute of Malaysia (FRIM) to work with the salvaged wood at its facility. "The essence of AOT is not merely about business and profitability. Part of our mandate is to give back, so some of our proceeds go to the rehabilitation of nature. We have donated to the Association for the Protection of Natural Heritage of Malaysia, which is organising a run this March and we have pledged to plant 1,000 trees," says Yang.
"The logging activities in Malaysia are not well regulated nor sustainable. What we are trying to do is offer a better alternative. The question we should be asking is how efficient we are in tapping into our current resources before we cut down trees. We try to be a business role model for others to follow," he adds.
As they say, one man's trash is another man's treasure, and Yang certainly sees beauty in the unwanted wood.
"When I look at the ring, I'm drawn in by its natural beauty and the fact that they are part of a tree that we don't often see. It's like being close to nature. People don't expect salvaged trees to be so beautiful, and to see the mesmerised expressions on the customers' faces when they walk into the showroom never fails to give us joy."
"That's why we named this place Art of Tree – the art takes precedence over the tree and we want to create that paradigm shift in the customer mindset for a better tomorrow," Yang concludes.
SEPTEMBER 15, 2017
By NAJIHAH S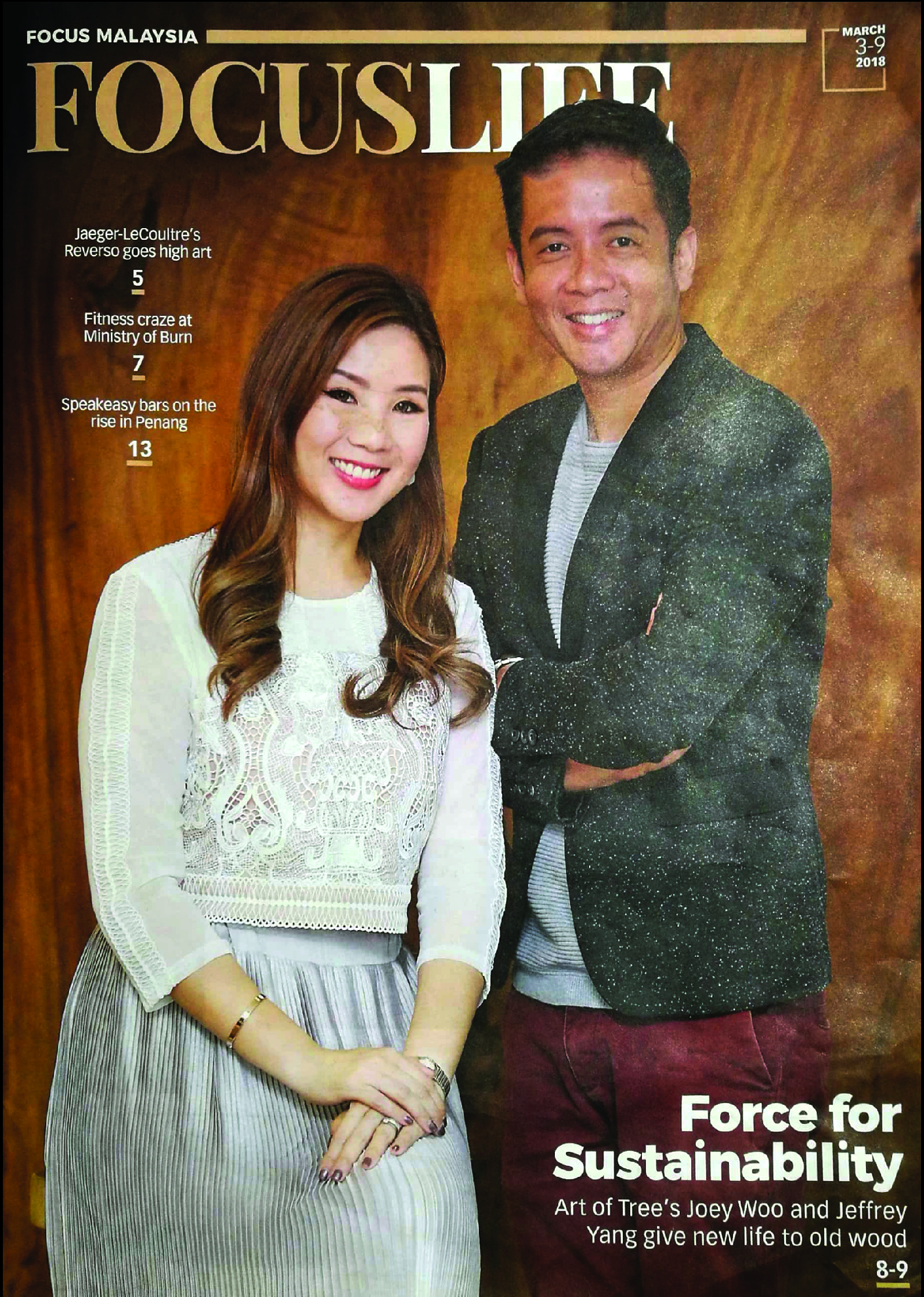 ---

Art of Tree explores the beauty of salvaged wood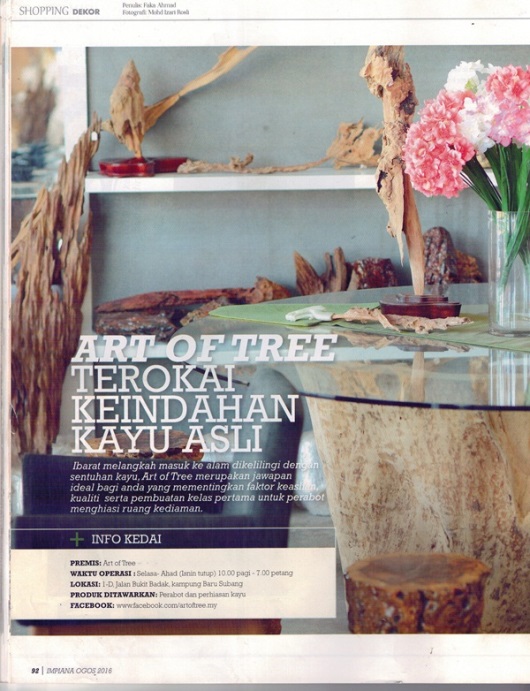 ---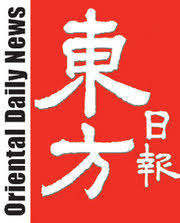 Art of Tree, turn salvaged trees into furniture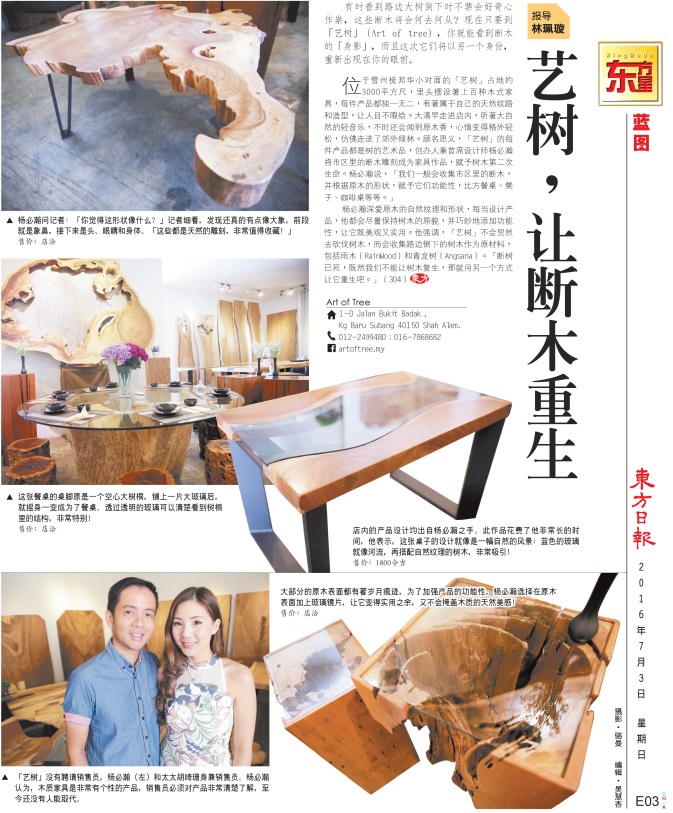 ---

Heart of Wood
Art of Tree manufactures a new way to look at timber furniture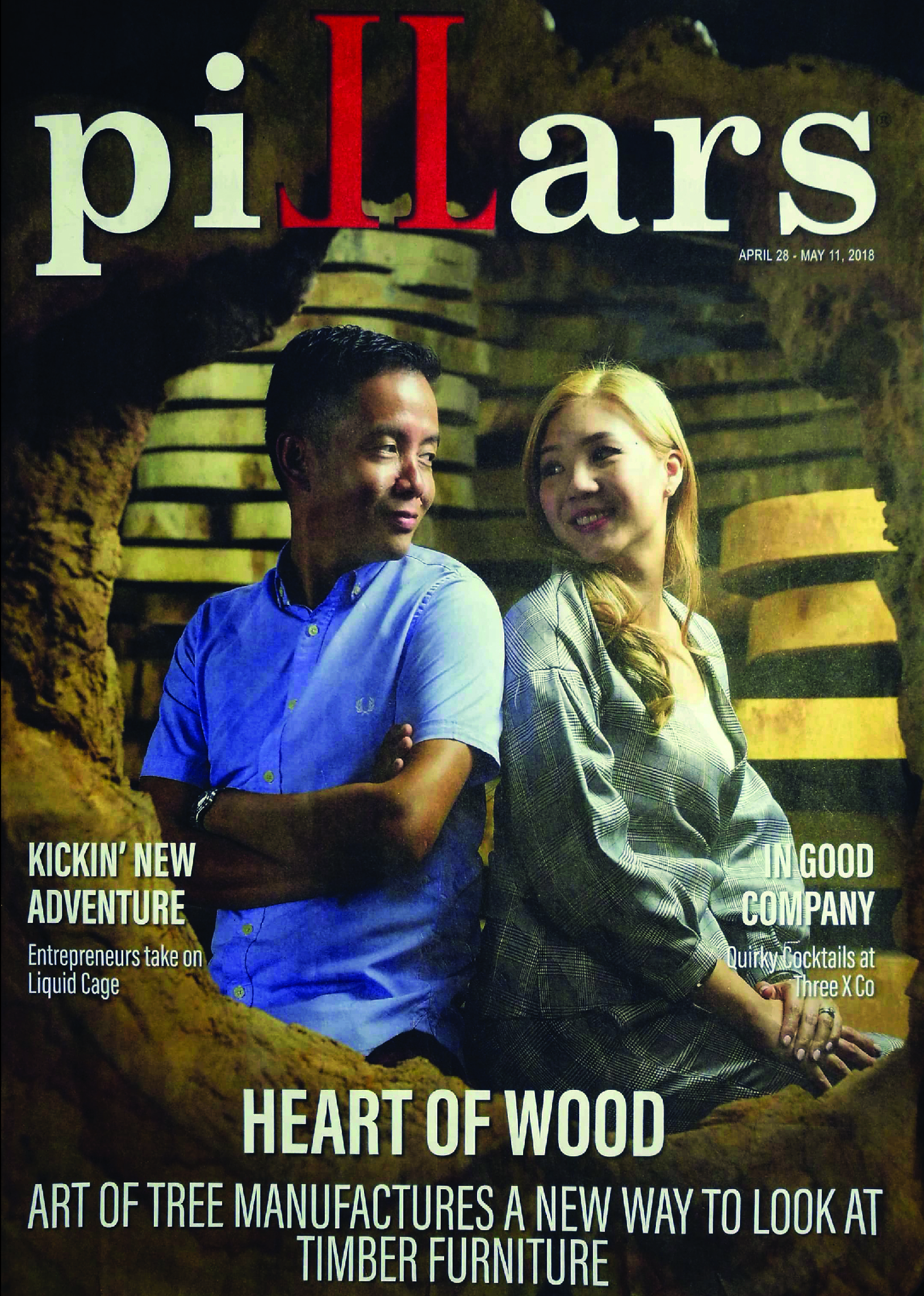 ---

For The Love of Trees
With Mother Nature on their side, Art of Tree brings home furnishings to a whole new level.
Jeffrey Yang and wife, Joey Woo, have made fallen urban trees their business, one that has garnered a seven-figure money-spinner. Odd shaped wood slabs appealed to Jeffrey, who initially in the business of exporting ornamental fishes. He soon became an avid collector to nature's little wooden treasures. His collection grew and so did the prospects of turning his hobby into a business.
Turning his hobby into a business was an accidental one. Their bespoke showroom, located in the industrial surroundings of Kampung Baru, Subang, was intended to exhibit Jeffrey's personal collection.
With a little help from Mother Nature, who provides exceptional pieces of raw materials with beautiful and diverse wood grains, Jeffrey works around the woods' imperfections and irregularities to form masterpieces.
Art of Tree offers an array of masterfully designed dining tables, coffee tables, and benches to less common items such as wall art pieces and pedestals. Each and every piece is unique, hence making them all the more special and valuable.
The company procures these beautiful raw materials from developed areas. The species are carefully selected by town councils for their fast-growing attributes and widespread canopy to lend shade in urban developments. These date as far back as the colonial times. Jeffrey procures these pieces at the end of their lifespan. Instead of being incinerated and leaving a hefty carbon footprint, Jeffrey takes them in and weaves a little magic. With the use of glass and resin to fill up the natural cavities and decay found in wood, Jeffrey turns an otherwise imperfection into an eye-catching work of art. Powder coated steel for base legs for tabletops give an aesthetic finish to dining tables.
The question of sustainability has always been foremost in people's minds. As the business involves the use of salvaged trees and that supply could be limited, the couple is aware that the naysayers would quickly jump at the possibility that they would eventually derive their raw material irresponsibly. While making a conscious choice to only use salvaged trees could be challenged to grow their business exponentially, they are confident that faith in their creative ability to produce cutting edge ideas will not limit their business capabilities.
Source: https://www.yumpu.com/en/document/read/59897064/tropicana-magazine-mar-apr-2018-117-edge-of-excitement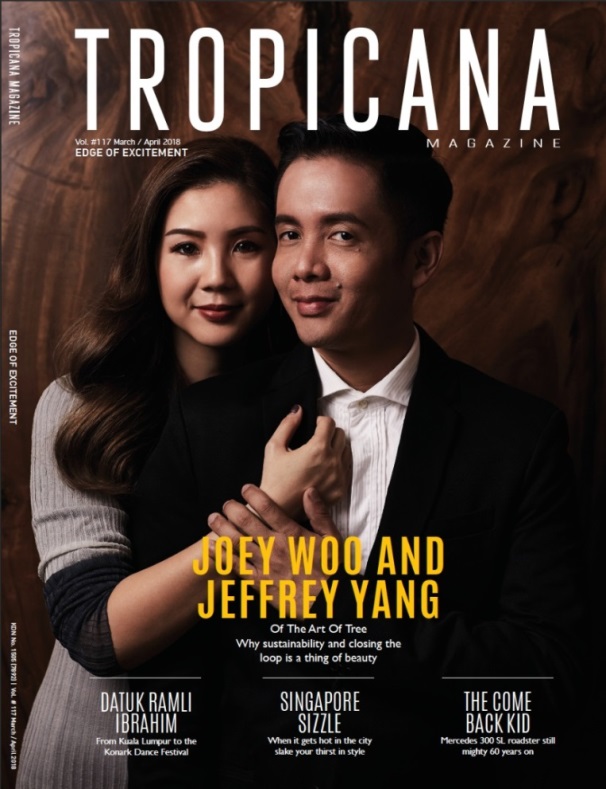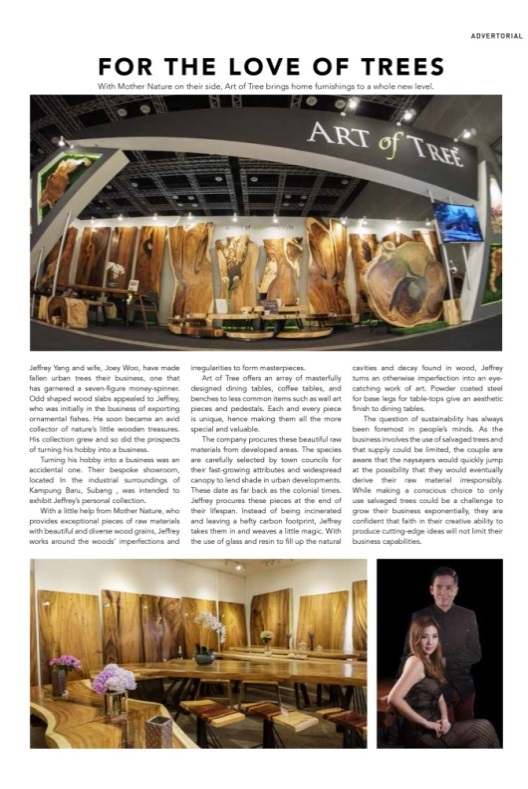 ---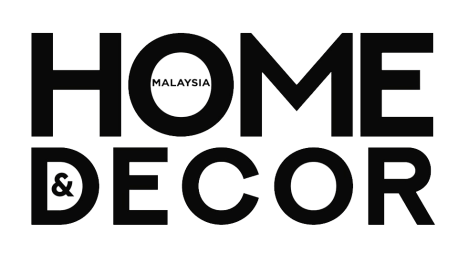 Nestled in highly industrialized community of Kampung Baru Subang is a quaint little shop filled with skillfully-wrought objects, all made using Malaysian timber. It all started when founder Jeffrey Yang got acquainted with a couple of sawmills for his other business. It was there that rain trees first caught his attention. He's been a collector ever since.
"It's like I was collecting art pieces," Jeffrey says. One by one, he started collecting rain tree pieces in blocks and slabs until a brilliant idea hit him-je would turn his collection into workable pieces of furniture. It was such that his journey into research and experimentation began, with the man himself drawing inspiration from Western designs for their cutting-edge innovations. Three years of hard work and perseverance later, Jeffrey finds Art of Tree as it today.
The concept of Art of Tree's products differs from competitors in terms of irregular timber pieces. While the industry might regard them as imperfect, Jeffrey believes that each and every single piece bear potential to be a masterpiece. All it takes is the ability to capture the essence of each imperfection.
"Our pieces are also made from recycled materials," Jeffrey adds. Art of Tree sources its timber from repurposed trees, such as those that have been cut down for public works where land-clearing is inevitable. "In this case, it's the trees that choose us and not the other way around." The trees in question are rain trees, acacia, angsana, merbau and ketapang which can be customized to form into any kind of furniture. Customers are able to craft unique pieces, then, each time they opt for Art of Tree.
"The possibilities are endless, "Jeffrey asserts. When asked about the future plans, Jeffrey states that he would like to come out with better designs to suit the needs of the market. He is currently working with the several interior designers in a bid to incorporate wood in their designs. "We have had warm and encouraging feedback from our clients. They love our products because they feel as if they're getting a piece of Mother Nature," he happily tells. "For us, the biggest compliment is when we're told that our products are better than what is offered in established designer boutique."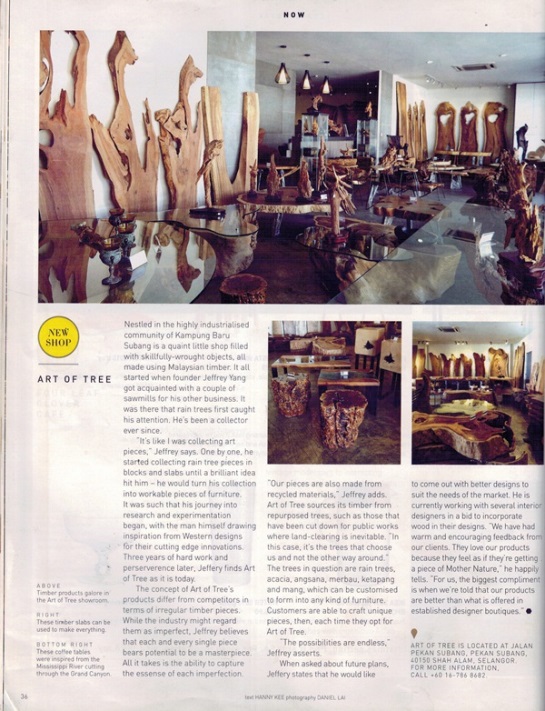 ---

[email protected]: Gary Wong
Do you have a favorite spot in your home?
I would say the dining area, specifically the dining table. I spend a lot of time with my family – we do a weekly Sunday dinner, so this 9-foot solid wood dining table from Art of Tree is the perfect spot. I also spend a lot of time with friends, so this area is my go-to place for entertainment and good times.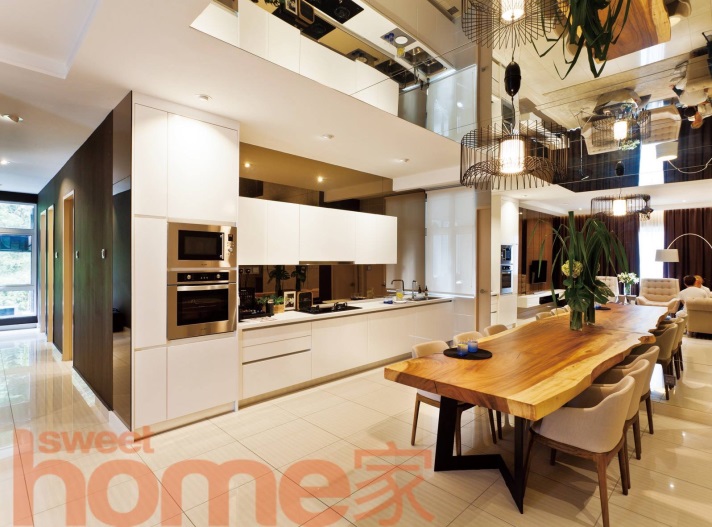 ---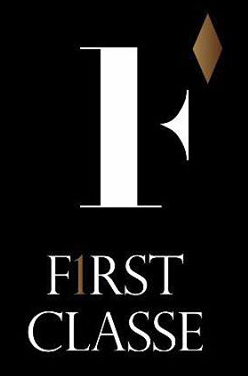 How Art of Tree carves new purpose while saving the world, one slab at a time
Sam Tan, Audrey Ooi and A.D. Rosewell Wilson tell their journey with Art of Tree – advocator of eco-responsibility turning salvaged timber into furniture.
What started as a passion for natural art has become a way of life for husband-and-wife team Jeffrey Yang (creative director) and Joey Woo (managing director). They are the brawn and brains behind Art of Tree, a Malaysian furniture maker with an eye for sustainability made beautiful.
Like all art, beauty shares its throne with deeper individual purpose – and this is something Art of Tree knows well. Salvaged raintree, acacia, angsana, chengal, mahogany are among those repurposed as building blocks of their furniture pieces. Each slab comes from Malaysian urban areas. These are trees otherwise rejected in the court of consumerism: either with cavities, fallen on their own, or cleared for development.
But Jeffrey and Joey believe a greater purpose lies in the intricate marks of each fallen tree. They take pride in creating conversation pieces tailored to stylistic and functional preferences, not just wooden tables.
Whether as a sturdy office nucleus, trusty living fixture, or dining and wining companion, Art of Tree proves that furniture can be functional, tasteful, and kind to Mother Earth at the same time. Here, three friends of Art of Tree from different walks of life tell us how their one-of-a-kind salvaged wooden tables serve a greater purpose for business, family, and entertainment.
Where business meets culture
Pioneering green excellence in engineering is sometimes met with skepticism, but that's only strengthening Sam Tan and KEN Holdings. As the son of the celebrated builder whom the company is named after, Sam was taught from a young age that their responsibility as property developers lay beyond putting roofs over heads. Today, he is the wine-and-art-loving group managing director of KEN, recognised as a forward voice in the Malaysian green building landscape.
"Business and life goes on, mankind has to progress – but that progression has to be sustainable," he says, welcoming us into his office. The walls are decorated with a series of paintings, while shelves are full of memorabilia from his travels, books about his hobbies, and photos with loved ones. Every piece in the sparsely designed interior holds a story waiting to be told, including the commanding Art of Tree piece where he entertains business associates and friends.
KEN focuses on efficiency in using resources to create large-scale, long-term structures. All its developments are green-rated. KEN TTDI, for instance, is equipped to consume 20-30% less energy than a conventional office building. A large thermal tank powers air conditioning instead of the conventional central chiller.
A man of fine tastes, Sam also inherited a love for art from his father. This mutual passion comes to life in the 20,000-square-feet KEN Gallery, exhibiting gems of local artists.
"We take pride in our work, which is a core value of the company," he says, illustrating how this translates to a deep appreciation of art and nature in elevating society.
Heart of the home
Zooming into this same society would uncover bonds of a different nature – but just as strong, if not stronger. Just ask mother-of-two and blogger Audrey Ooi, a bright and spirited young woman who could easily be the poster child of modern parenthood. She is energetic, enterprising, and ultimately loving the way only a mother can be.
Together with husband Timothy Tiah, Audrey runs co-working space Colony – a home away from home, if you will, for the nomadic entrepreneur. But at the end of a long day, she finds herself coming back to the dining table where her family of four eats, shares, laughs, and cries.
"It was our first time furnishing our own home from scratch, so I was looking for a balance between modern and classical," she explains about the custom-made dining table. While furniture shopping at Art of Tree, Joey shared with her that the dining table would be the most important item of her home – and now, Audrey understands why.
"Instead of going to the living room or bedroom each time I come home, I find myself sitting at the table just relaxing or doing work, while my kids play around. I feel like it has become the centre of my home right now," she smiles.
From Helipad to heritage
Besides Pintu, Rosewell Wilson is also behind iconic KL rooftop lounge/ bar, Helipad.
In the saturated F&B market, A.D. Rosewell Wilson seeks to introduce hidden jewels decorating the crown of KL nightlife. Down at the daintily historic Old Malaya stretch lie his latest dining-and-wining venture: Pintu.
Beneath the classic structure lies a warm yet chic double-story space, with identical Art of Tree tables cementing that magical touch of new to old. It is this poetic juxtaposition that gives his latest dining venture the panache to "get people to find us, instead of us finding them."
"I believe that from the time we were born, every door makes a difference as we open it. It could be your friends or family opening the doors for you to be inspired in your life," he tells of the meaning behind three-month-old Pintu's name.
As you may suspect, wood is a dominating theme here. Rosewell was on the search for a furniture partner that could capture the warm, natural feel he envisioned for the Western-fusion restaurant/bar when he came across Art of Tree. He was immediately drawn to their creations, and the rest, as they say, is history.
Don't be surprised when you learn this laid back, cap-sporting man is also responsible for Helipad KL. Or that before his love affair with F&B begun, he was an entertainer by the moniker DJ Acid.
He was celebrated in his own right as an entertainer, but father-of-one Rosewell found himself thinking of the next generation. "They need a platform to play what they believe in and be creative musically. That's why I wanted to open up new venues for other deejays to perform," he shares.
BY THERESA BELLE
DECEMBER 30, 2017
Source: https://firstclasse.com.my/a-new-purpose-art-of-tree/
Video: https://www.youtube.com/watch?v=WfK_ANXGGtc&feature=emb_title
3 reasons why Art of Tree's showroom is not your typical furniture store
Whether you're looking to furnish your home or redecorate an office space, here are three reasons why Art of Tree's showroom is worth a visit.
You've heard the story of how Art of Tree is saving the world through its artistic furniture made from salvaged trees. Now, the pioneering local solid wood furniture maker is proud to welcome visitors to its revamped showroom located in Mah Sing Industrial Park, Shah Alam.
Whether you're looking to furnish your home, redecorate an office space or simply learn more about the solid wood furniture manufacturing process, here are three reasons why the showroom is worth a visit.
Customisable furniture from head to toe
Art of Tree's furniture can be customised to best fit your home
When it comes to solid wood furniture, there's nothing like seeing and feeling them in person. Ideal for those who appreciate art and Mother Nature, Art of Tree's extensive range of furniture includes dining, living, corporate and avant-garde furniture – all repurposed from salvaged trees such as acacia, angsana, catappa and raintree.
Customers can choose from the ready-made models on display in the showroom or personalise their own furniture piece from the selection of wooden slabs in the adjoining factory. Personalisation options include the type of wood; the size, shape and thickness of wood; as well as the texture and metal legs. These options are best decided on upclose for a truly unique and rewarding experience leading to the best desired outcome.
Comfortable, family-friendly compound
Being upclose with the wooden slabs that would later become conversation starters in your home or office is one thing. Visualising them is another, especially if the idea is novel to you. That's why Art of Tree's showroom is designed to make you feel right at home with the calming presence of nature all around.
Spanning 33,000 square ft across two floors, the showroom cum factory offers complete and transparent insight into the furniture-making process. This gives customers an inimitable sense of ownership, while ensuring a comfortable and stress-free environment for decision-making. Children will also find the educational side benefits a fun experience (should they resist the temptation to play around the designated kids area).
High touch customer service
Even if you're not looking to buy furniture, who's to say you can't visit the showroom just to educate yourself? The amicable team at Art of Tree will be able to assist you in any way as you witness the woodworking or peruse the eco-friendly furniture collection. After all, it's part of the brand's mission to educate consumers on the advantages of repurposing salvaged trees.
BY NATALIE KHOO
NOVEMBER 8, 2018
Source: https://firstclasse.com.my/art-of-tree-showroom/
---

Into the woods: Turning fallen trees into furniture and works of art
A young entrepreneur draws out the natural aesthetics hidden within pieces of wood to create unique furniture and décor pieces.
PURSUING one's passion can be a risky venture but for Jeffrey Yang Pik Han, it has worked out fine so far. As a young boy, Johor-born and bred Yang loved most things art-related.
However, he eventually studied electronic engineering, graduating with a Bachelor's degree from UMIST (University of Manchester Institute of Science and Technology, Britain) in 1999. He then worked in a consultancy firm in Singapore for seven years before deciding that he needed to do something he feels strongly about. And since discus fish has always fascinated Yang, he started breeding them for sale.
When passion fuels him, Yang obviously doesn't do things by halved: in 2008, he entered the Discus World Championship competition in Duisburg, Germany, creating waves by grabbing the champion, first runner-up and also second runner-up spots in the red fish category.
From then on, he began exporting the colourful tropical fish species to Europe, the United States and within Asia. Then, in meeting with clients and people in the industry, Yang picked up on a trend: a growing demand for driftwood art and furniture.
"People wanted more of the back-to-nature feel," says the 36-year-old entrepreneur.
Soon, Yang began dabbling in the driftwood exporting business, which led to his current passion: transforming rain tree and other types of wood into artistic furniture and interior décor pieces.
"There is a growing demand for more artistic, natural wood species. In big cities like Kuala Lumpur and in Japan, people don't get to see natural elements anymore," explains Yang, whose wife, Joey Woo, is also his business partner.
In March, the Art of Tree showroom, spanning 280sqm, opened its doors in Kampung Baru Subang, Shah Alam, right next to Yang's discus fish shop.
"The key lies in the 'cut'. Almost all timber loggers cut their wood into long blocks or planks. This conventional way of cutting only showcases the wood grain within," explained Yang during an interview at his showroom recently.
"However, I placed more emphasis on the natural shape and irregularities of the whole piece of wood itself. I believe if one is able to capture the essence of these irregularities, the wood can be transformed into a truly one-of-a-kind masterpiece. I have always viewed my collection of wood as art pieces," he adds.
Yang started building his wood collection in the middle of last year, and it consists mainly of rain tree, angsana and acacia, plus some mahogany, merbau and cengal. He obtains the wood locally, working with various sawmills around Malaysia. The majority of the wood is derived from trees in and around city areas which has fallen down, usually after a heavy downpour.
Yang then has them cut into smaller slabs and pieces, or at a certain angle, ensuring that he retains the original shapes. Each slab or block, or a combination of them, is then used to make furniture items like coffee and dining tables, or turned into décor creations like wall art.
An eye-catching piece in his showroom is the Hollow Bell Table Stand with glass top (RM18,800), which makes an interesting small dining or even work table.
Another unit that Yang is proud of is the Angsana Dining Table, which spread out roughly in the shape of an "S" (RM18,800). The natural structure of the piece also allows comfortable leg room. A rectangular-ish rain tree block with a stainless steel stand also make a nice family dining table (RM8,000). Dining tables remain his bestsellers so far.
"People are more willing to go with these unique tables, he suggests that cushioned ones with stainless steel frames add a classy yet modern touch to balance the rustic table.
Gaps or hollow parts in the wood pieces that Yang acquires are left alone to preserve the natural state and beauty of the piece. Ingeniously, some of these gaps are filled with inserts containing inscriptions such as poetry, philosophical phrases or religious verses.
The most expensive item in the showroom at the moment is a RM23,000 wall décor which features excerpts from the Dao De Jing, the famous Confucius teaching.
Yang has also found an inspired way to create a coffee table with an elongated slab of wood that has a gap in the middle. He filled it with epoxy material and LEDs (light-emitting diodes) to create an illuminated table.
"Customers are free to come in here and decide how they want each block or slab of wood to become a certain furniture item or art piece," says Yang, adding that at the moment, his clients are quite equally balanced between regular customers and interior designers.
In the coming months, Yang intends to produce more finished pieces to offer a wider choice for customers. He is also keen to explore ways of incorporating driftwood or "Raja Kayu" into his furniture and art pieces to create a "modern, artistic, yet rustic" feel.
Since he started this business, Yang has been greatly encouraged by the compliments paid to him by seasoned timber cutter in the industry. "They used to doing things the traditional ways (cutting the tree to produce standard-shaped blocks or planks) and they tell me that they never knew wood can be seen in this way. They see the way we cut the wood and realise the artistic value there," he adds.
By WONG LI ZA
DECEMBER 3, 2014
Source: https://www.thestar.com.my/lifestyle/features/2014/12/03/into-the-woods-turning-fallen-tress-into-furniture-and-art-pieces/
---

This Couple Saved Unwanted Trees And Salvaged Them Into A 7-Figure Business
Any aspiring entrepreneur can relate with that deep sense of achievement when your business finally starts to blossom. And it's made even sweeter when it is a fruit of your passion.
But sometimes the path to realising those dreams isn't always obvious, as Jeffrey Yang came to realise when he made a bold move to switch his business for something greener.
His previous venture involved exporting ornamental fishes overseas. During one of his procurement visits for aquarium driftwood, he found himself at sawmill which processed fallen or removed trees from various cities.
There were many pieces of oddly shaped wood slabs lying around, all not favoured by bulk purchasers of wood as they didn't exactly conform to the usual cuts and measurements.
But it was this "odd-shape" feature that appealed to Jeffrey, so he began collecting them for their artistic value.
He didn't expect that this move would eventually lead him into repurposing salvaged trees and transforming them into artistic furniture or interior décor pieces—with his business (and life) partner, Joey Woo—under the name Art of Tree.
Roots: In The Beginning
Nestled in the industrial surroundings of Kampung Baru Subang, one wouldn't normally imagine coming across a showroom featuring bespoke solid timber furniture in this area.
The couple laughed as they shared how originally, the showroom was meant for Jeffrey's personal collection.
Art of Tree might not have started out as a business plan, but since fate brought the opportunity their way, they started a concept that would then eventually evolve into a viable business.
Most of the pieces are designed by Jeffrey, but he thanks the edge given by Mother Nature for presenting him with raw materials that are already beautiful and diverse in wood grains.
"If one could immerse himself in the wonders of wood's natural beauty, he would then be able to grasps the essence of its imperfection and irregularity, turning it into a truly one-of-a-kind masterpiece." -Jeffrey Yang
Art of Tree's showroom reflects their sense of passion and design philosophy. Filled with an array of pieces ranging from the usual dining tables, coffee tables, and benches to the less common items such as wall art pieces and pedestals, the founders will tell you that each and every piece is unique.
Repurpose: Giving Trees A Second Chance
The trees procured by Jeffrey are often found in developed areas as opposed to those in the forest. These are species selected by the town councils as far back as in the colonial days for their fast-growing attributes and their widespread canopy to provide shade.
But like all living things, they have a lifespan.
Once dead, these trees have no purpose and sometimes pose a hazard to their surroundings. Unfortunately, they sometimes also have to be removed to pave way for development. And even Mother Nature herself uproots some of them when she throws a fit.
So now that they have fallen, what happens?
The usual answer is to leave them to rot, which would take decades and a lot of space. People could also incinerate them, which in turn leaves behind a hefty carbon footprint.
Beaming with enthusiasm, Jeffrey began to explain how each unassuming piece of wood could be turned into an aesthetic piece of functional furniture.
"No matter how odd, all it takes is the brilliance of the mind to turn dust to gold." -Jeffrey Yang
While we were being shown around, we saw their creative use of glass and resin to fill up the natural cavities and decay found in the wood to turn what was otherwise an imperfection into an eye-catching feature.
In most pieces, they use powder coated steel for the base legs of their table tops. Jeffrey explained that using steel is both aesthetically appealing and practical when you have to customise the furniture to the needs of clients.
Joey chuckled when I had asked whether these were all the slabs they had, saying that their showroom could only house so much of Jeffrey's collection. Most of the pieces were actually stored in a factory.
5 minutes away from their showroom, the factory is where Jeffrey and his 11-member team work hard to give new life to the raw wood pieces of salvaged trees.
The couple shared that they determine the price of the furniture based on a few criteria: size, material and time cost to finish it, and most importantly, its visual appeal.
On average though, a 4-seater table top starts from RM2500 and could go up to RM16,000 for a 12-seater.
So it's not really a surprise that customers who patronise their showroom are from the middle to upper income class. They do get a fair share of business from interior designers and contractors too. Now, they are looking to broaden their reach into the F&B sector, specifically to cafés, hotels and restaurants.
Their customers also get a bonus of having a good conscience of using sustainable products that look good.
Reinvent: Malaysian Wood As Art
Speaking of sustainability, Joey explained that since the nature of their business relied on salvaged trees, there is always a chance of them facing a shortage of supply as there is no telling when the next big tree was going to come.
She added on that their conscious choice of using salvaged trees could also become a challenge for them to grow this venture into a large scale operation.
But they don't seem too concerned. Joey has firm faith in their creative ability to produce cutting-edge ideas to turn the tide.
"There may come a time when we may indeed run out of large salvaged trees, but we will not run out of ideas on how to make the smaller ones work just as well for us. It is certainly a path less travelled, and we will leave a trail," said Joey to Vulcan Post.
So that's why competition to her is a good and healthy thing because if more follow in their footsteps, that means more fallen trees would be given a second chance.
But Joey added the path is an arduous one. She recalled how hard the initial experimental years were and how they "basically had to pump in a lot of sweat just to keep things afloat.".
The turning point came when she poured her all into marketing and building the brand name for Art of Tree.
Joey believes good branding is key, and this was how they managed to turn their venture into a 7-figure business this year while salvaging trees at the same time.
"As our brand name suggests, the 'Art' takes precedence over the 'Tree'. This way, the type of tree, let alone salvaged, does not matter as much as the way it is designed and presented. We are excited to be a part of this paradigm shift towards design. It's simply because exotic wood species are very often derived from the forest. And sensationalising them often leads to further exploitation," explained Jeffrey.
Joey hopes to steer more international business their way but she predicts it won't be an easy move since the idea of Malaysia as a source for solid timber furniture hardly ever comes to mind internationally.
Admittedly, Malaysia already has less solid timber resources compared to some of our neighbours.
But she believes they can carve out a whole new market segment for design-centric solid timber furniture pieces; her passion in flying the 'Buatan Malaysia' (Made in Malaysia) flag all across the globe evident.
Their relentless struggle and efforts have already started to pay off; their maiden export to Saudi Arabia took off in June, and talks with Singaporean counterparts on bringing the Art of Tree brand there is also on the cards.
Reinstate: Coming Full Circle
Finally, we asked both Jeffrey and Joey what their aspirations for their company are moving forward. Both agreed there is still much to be done.
Since the inception of their company, their vision was to have it eventually become a carbon-neutral entity. So their biggest endeavour will be the Eco Green label certification. The couple shared that it is a long and meticulous process, because they have to ensure the whole supply chain and production process does not leave an excessive carbon footprint.
But Art of Tree believes they are off to a good start by working with salvaged trees and not deforested ones. In pursuit of this certification, they hope government agencies and establishments will recognise their efforts while providing them support and advice in achieving this milestone.
They also hope to engage with town councils to collaborate on salvaging affected trees where in return, they could channel part of the proceeds of their company back into planting more trees with the help of the councils.
"To have a program to reinstate the propagation of trees funded by means of salvaging fallen ones would be our crowning glory as we would have closed the loop and come full circle in our carbon-neutral venture," said the couple.
BY LYLIA AZIZ
SEPTEMBER 18, 2017
Source: https://vulcanpost.com/621246/malaysian-art-of-tree-repurposed-furniture/
---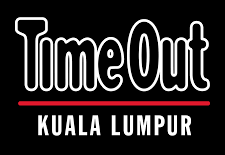 The Shah Alam shop has a slew of furniture made from large trees like acacia, mahogany, angsana, rain tree, merbau and ketapang, which should give an avant-garde look to your home. Pick up designer coffee tables, chairs, wall décor, dining tables and benches from here.
Source: https://www.timeout.com/kuala-lumpur/shopping/art-of-tree
---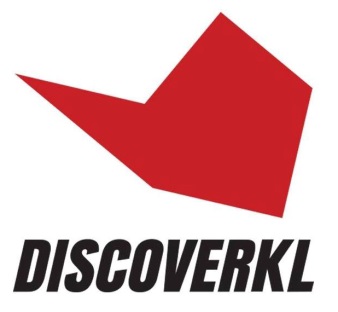 Art of Tree, repurposing salvaged trees into designer furniture
Video: https://www.youtube.com/watch?v=hLhj5vcleyk
---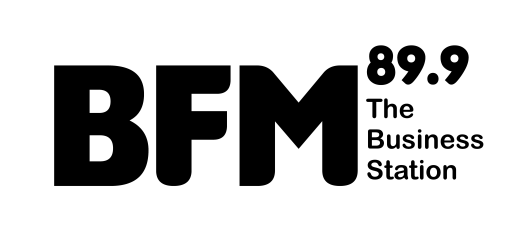 ART OF (REPURPOSING) TREE
Jeffrey Yang started collecting tree trunks and wood slabs with holes and cavities from saw mills five years ago, thinking that they look like art while others think of it as wastes. After two years of experimenting with his collection, he began learning techniques via the internet to make beautiful pieces of furniture from fallen raintrees in the city of Kuala Lumpur. Today, Jeffrey owns a factory and a showroom located in Shah Alam and is popular among designers in town. We learn Jeffrey's passion in being heavily involved in the furniture production while managing the business.
Aired: February 10, 2017, 10:00am
Source: https://www.bfm.my/podcast/enterprise/open-for-business/enterprise-art-of-repurposing-tree-jeffrey-yang-art-of-tree
---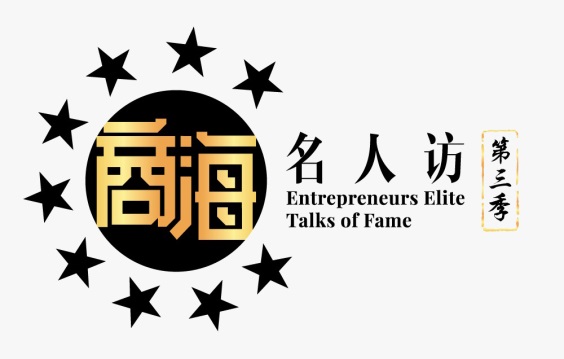 Second life of salvaged trees
Aired: March 12, 2019
Source: https://www.youtube.com/watch?v=60ExqxE29Wo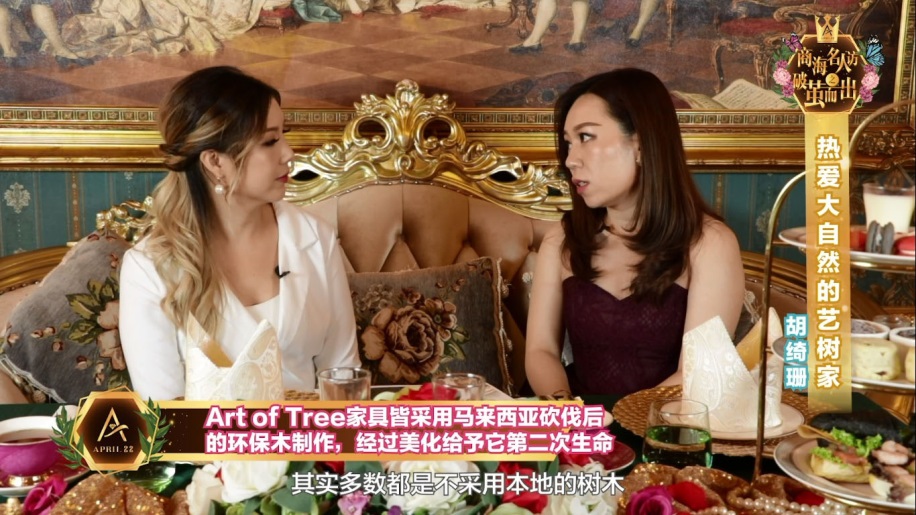 ---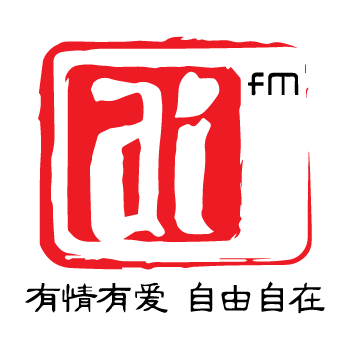 Interview with Art of Tree's founder, Joey Woo
Aired: April 15-19, 7:50am
Source: https://www.facebook.com/AiFM.AiAksi/videos/271180193830479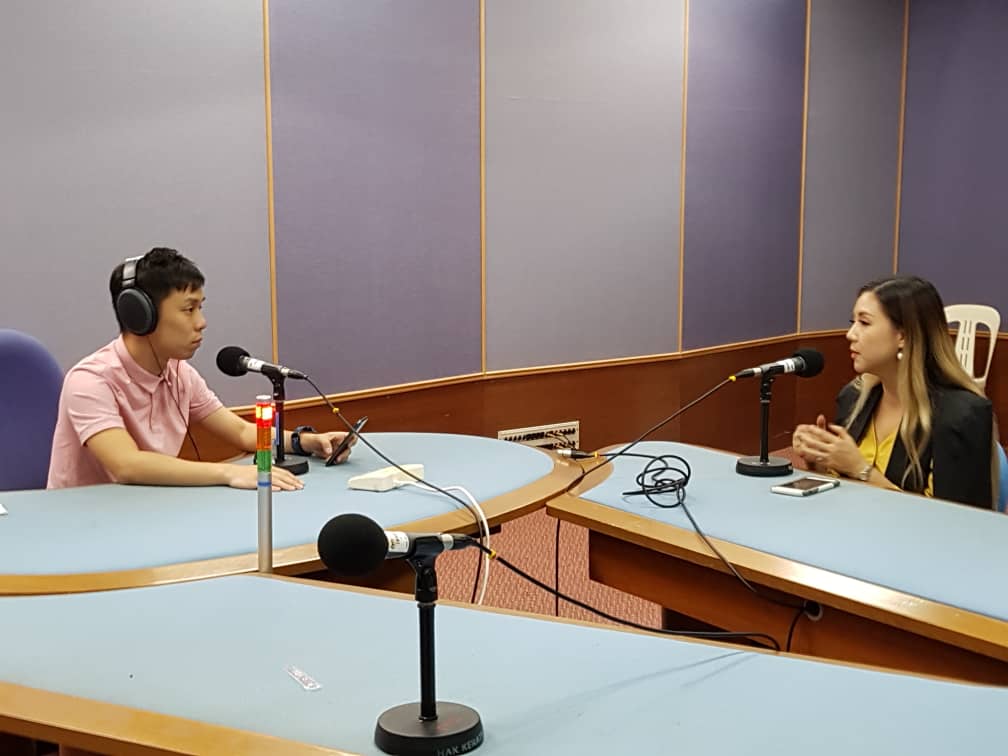 ---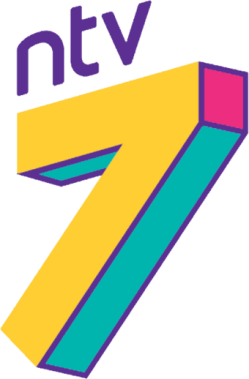 TV interview on Bella Weekend Show, with Art of Tree's founders, Jeffrey Yang and Joey Woo